Pantone iPhone 4 Cases
Color Your World With Pantone iPhone 4 Cases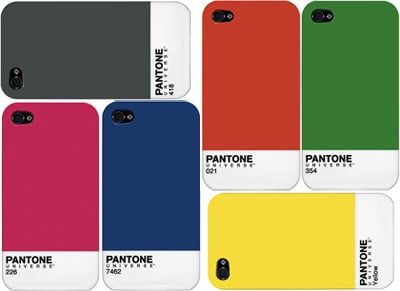 Though they aren't the official colors of Spring 2011, the Pantone iPhone 4 cases will bring a splash of life to your device with a choice of nine basic swatches.
Brought to you by Case Scenario, the licenced Pantone cases range in colors from red to orange to cool gray, are scratch resistant, and will probably last longer than the color you've chosen to paint on your walls this Winter. No prices or release dates have been announced, but you can contact Case Scenario directly for more details.
See more colors after the break.