Paper and Digital Daily Calendars
Do You Use a Paper Planner or Digital Calendar to Stay Organized?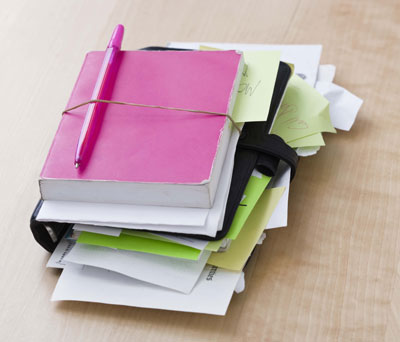 The New York Times recently published a story profiling a dying breed — the paper planner user. What was once a traditional holiday gift for the New Year is now often replaced with the convenience of digital calendars and apps on smartphones and tablets.
Many paper advocates quoted in the article fear the breakdown of technology in their carefully planned lives. While the digital adopters can't fathom the chance of losing a notebook calendar and appreciate the cloud-based digital backup. The debate comes down to a matter of preference, with each option offering its own pros and cons.
Though we're rarely more than an arm's length away from our smartphones, there is a touch of romanticism in the act of writing things down and doodling between the lines. Plus, many people find that in everyday life or while studying for exams, writing helps remember important facts. Where do you stand in the digital vs. paper organization divide?