Passbook iOS 6
6 Reasons Passbook Will Be Your Most Used App in iOS 6
Calling all extreme couponers, Apple's new mobile wallet application, Passbook, was designed with you in mind. The app aims to keep all the paper and plastic goods usually found in a wallet — like coupons, tickets, and loyalty cards — readily available in one place on your mobile device.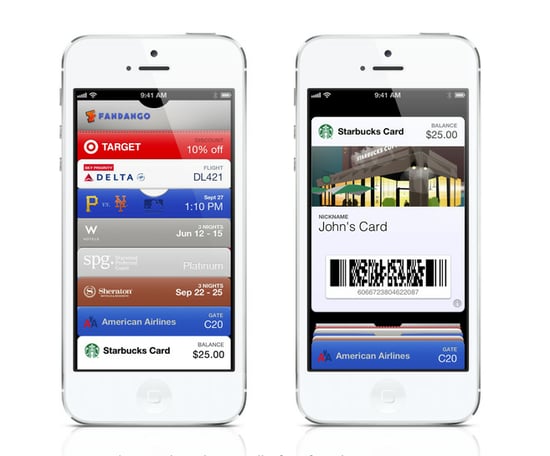 Part of Apple's new mobile operating system, iOS 6, Passbook is slated for launch on Wednesday, Sept. 19, and since converting from anything to its digital counterpart can be a process (we all remember the initial resistance to ereaders), take a look at how Passbook is sure to make life more organized after the jump.
No more print-outs — Boarding passes, movie tickets, hotel reservations, gift cards, and coupons are just some of the items Passbook can keep on hand for you. Tap on an item in Passbook, and a scannable bar code will appear on your mobile screen to use in lieu of paper.
Geolocation — The app recognizes when you've entered a retail location and presents you with a coupon valid for that day or an applicable loyalty card/gift card/ticket. For example, when you arrive at an airport, Passbook will know to automatically pull up your boarding pass.
Calendar integration — Forget updating your calendar with the time of a movie you just bought tickets for — Passbook's taken care of that for you. If your movie starts at 7 p.m., then expect a reminder notification to appear at 6:30 p.m., just in case.
Live updates — Especially handy when it comes to flight cancellations or delays, instant Passbook updates also allow you to view the new balance on a gift card shortly after a purchase. Genius!
Brand partnerships — According to previews of Passbook on Apple's website, Starbucks, Amtrak, Apple Store (naturally), United Airlines, Major League Baseball, W hotels, Delta, Sheraton, Ticketmaster, and Sephora are just some of the companies who will be Passbook-compatible from day one.
Fun, functional visuals — From "shredding" deleted items to items organized by graphic, like a serrated edge for coupons or a half-circle indent for tickets, Passbook adds a dash of playful cute to an otherwise ordinary utility.