Path App Update
Path, the Personal Social Network, Is Reinventing Emoji
Without seeing someone's facial expressions or gestures, there's a lot that gets lost over text, which is why modern mavens turn to emoticons to express what words can't.
Path (free for iOS and Android), the mobile-based "intimate social network," released a major update that takes the art of Emoji conversation a step further, with a private messaging feature that supports a brand-new language called Stickers, voice, location, photo, video, and other multimedia.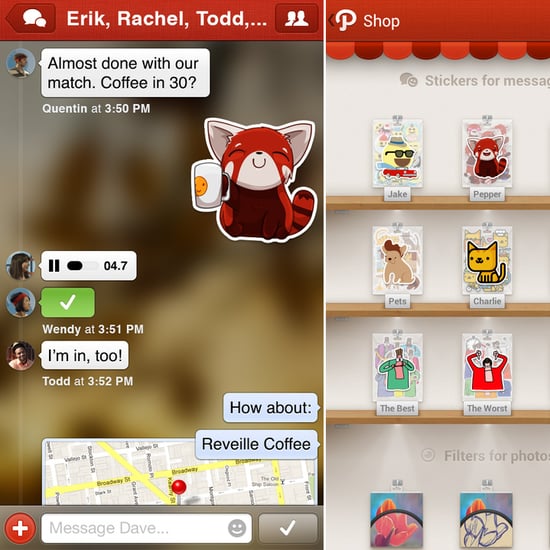 Stickers are "pieces of art to be used in messaging," according to Path. Like the coffee-wielding fox you see here, the app's stickers are larger and more animated than your typical Emoji. There are scene-based sticker packs like "Weekend" and character-based packs like this fox named "Pepper."
Path is about nurturing close, personal relationships, and the new visual language is intended to make communication over the platform more dynamic. But, more importantly, the sticker packs are a way for the company to monetize the social network without ads or charging for the app. Path 3 comes with two free packs designed in-house, and additional packs created by artists like David Lanham, Hugh McLeod, and Richard Perez can be purchased in-app for about $2.
Are stickers the Emoji of the future? Get the update and let us know if you think Path's new visual language will "stick" around.