Patrick Stewart Interview on Nerdist
8 Things You Didn't Know About Patrick Stewart
Our favorite captain, Sir Patrick Stewart, sat down for a live Nerdist podcast with Chris Hardwick this week to chat about his time on Star Trek: The Next Generation, his upcoming voice work on American Dad, and how he first met Ricky Gervais. We dug up some interesting tidbits that geeks will love about Patrick Stewart, thanks to the podcast. Check them out below!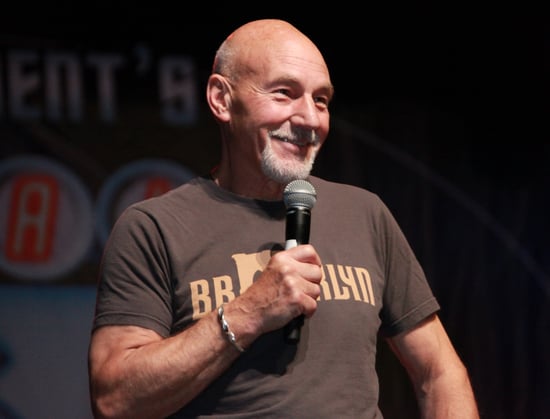 He once fell asleep standing up while filming a scene on TNG. Apparently, the film footage is still in Paramount's vaults.
"The Alphabet Song" was originally filmed with choreography as a private gift for creator Gene Roddenberry's birthday, and the piano track was added in later (in the wrong key). Obviously, it was never meant to hit the Internet.
During the first season of TNG, he thought that the cast and crew "screwed around" too much (he was very serious about the work), so he gave them a pep talk about shaping up. He said "I could do this, because I was the captain and a lot older."
He credits Levar Burton, Jonathan Frakes, Brent Spiner, Michael Dorn, and Marina Sirtis for giving him a sense of humor.
When Ricky Gervais initially called him to work on Extras, he was in a supermarket and thought that it was a friend who does excellent impersonations.
He's not a comic book fan and had to be talked into doing X-Men.
He says that America has never forgiven him for slapping Julia Roberts in Conspiracy Theory.
When asked what he has learned about himself through acting, he said "Not to be afraid. I was fearful for years, afraid of being myself; I was a great faker. . . . Getting rid of fear, and that's what I say to all acting students when I talk to them, that it's the most important thing they have to free themselves of, because they are not expressing themselves when they are afraid of being themselves."