Christoph Niemann first charmed us back in 2009 with his quick-witted I LEGO N.Y. photos, and now, the acclaimed illustrator is back on our geek radar with his first ever interactive iPhone and iPad app, Petting Zoo ($1.99), which is too cute for words. Seriously: Christoph's app is just drawings and sounds.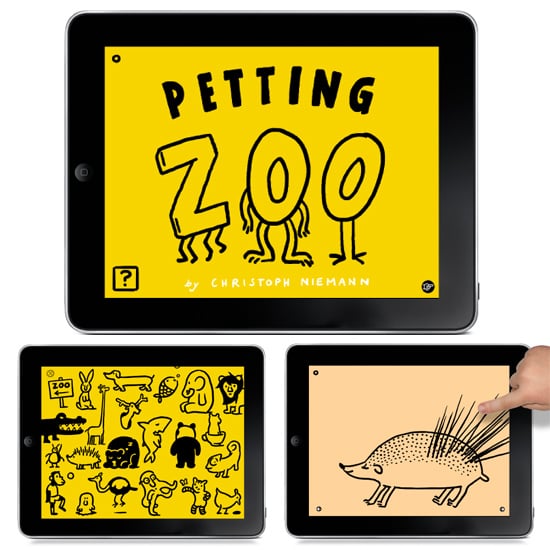 The virtual picture book prompts curious minds to poke and prod over 20 different hand-drawn animals. With some nudging, pulling, and swiping, the animated animals react in surprising ways, and a different musical sound plays for each creature.
Christoph's sharp humor is truly fun for geeks of all ages (even you, grown-ups). The user interface is beautiful and effortless: there are no words, only simple charcoal lines that shape themselves into various forms. Watch how an octopus's arm transforms into a mandolin and back again.
Although he is an illustrator, graphic designer, and author by trade, Christoph taught himself to code, and the iPad app isn't his first foray into tech. Check out the web-based games he built with New York Times multimedia editor Jon Huang for more illustrated, interactive play.