Phorce Smart Bag
iWant: Phorce, the World's Smartest Bag
The Force is what gives a Jedi his power, and the Phorce is what gives a techie hers. The all-in-one backpack, messenger bag, and briefcase can charge not one, not two, but three different devices on the go.
Smartphones, tablets, and music players — anything with a USB port — are fair game for the Phorce ($219). There's even a Phorce for Mac ($280) that can power an 11-inch MacBook Air for up to seven extra hours.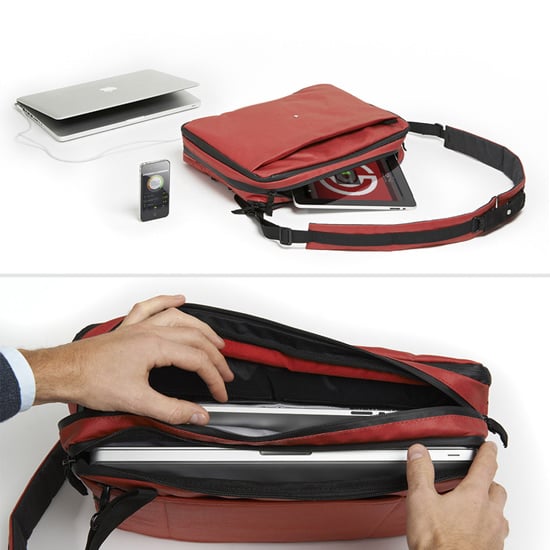 Is this the bag of the future? Phorce certainly could be, especially since the three-in-one bag went above and beyond its $150,000 Kickstarter goal last week. In today's mobile world, staying connected is very important, and portable charging bags such as this one could prove to be extremely useful in disaster situations that leave people without power for weeks.
At 3.7-pounds, the bag is light enough to carry around easily, thanks to an integrated lightweight cell battery pack. Phorce is smart in other ways too, with a Bluetooth-enabled iOS and Android app that displays how much power the bag has left and loss-prevention notifications that pop up as soon as Phorce is outside of your range.
Is Phorce just another gadget novelty? Or is it a game-changing new product? Check out more images and a video demo after the break.
Phorce comes in black, red, dark green, and a "voter's choice," chosen by the Kickstarter project's backers.
USB-enabled devices are charged via the bag's lightweight cell batteries.