Photography Classes Online
Learn Phoneography Tips From the Pros at Photojojo University
Photojojo University has just opened its virtual doors to students interested in having fun with the fundamentals of mobile photography. The pros at Photojojo are offering a four-week course ($5 to enroll) on the principles of photography, sent right to your inbox.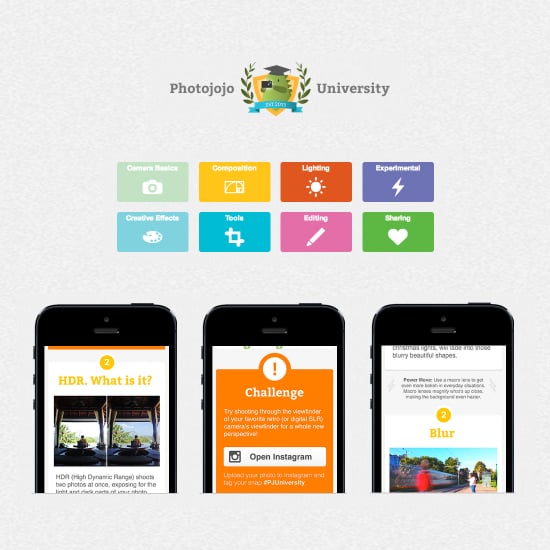 Each "bite-size lesson" is taught in a magazine-like format optimized for mobile device, and the course starts on the first of each month. There's no homework (lucky you) but there is a challenge at the end of each lesson, prompting you to use the skills you just learned.
Master camera basics, composition, lighting, editing, and more, and earn a $5 Photojojo gift card when you finish. Ready to get schooled? Head over to Photojojo University's website to enroll in its first undergraduate course.