Photography Tips For Holiday Cards
Photography Tips For Your Holiday Greeting Cards
Capturing fabulous family photos for your holiday cards isn't always easy, especially if you're wrangling little ones and pets for a sit-down photo session. You don't have to drop a fortune on professional sessions — you can DIY your holiday cards this year, save a bundle, and have some fun in the process. Make your family photo shoot go a little smoother by preparing your setting and camera equipment ahead of time, and get a handle on these basic photo tips and tricks before you begin.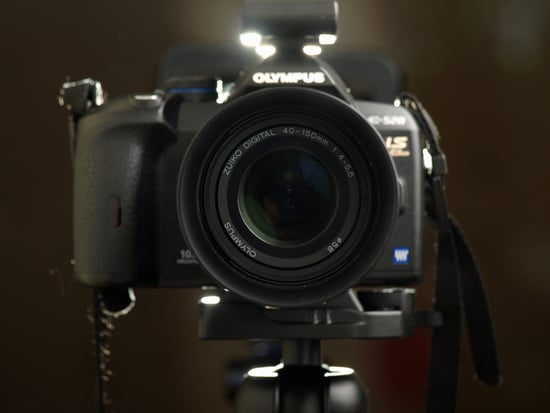 Setting it up — Make sure your setting is well-lit to capture the best images. Natural lighting is best, but if you must use artificial light, bring in a few extra lamps and place them around your camera to prevent shadows and dark spots.
Use a tripod — A prerequisite to self portraits, a tripod will keep your image steady and blur-free.
Using the rule of thirds — Having been used since the 1700s, it's widely accepted that adhering to the rule of thirds helps to make your photographs, paintings, and videos more visually interesting and evoke feeling from the viewer. If you were to look into your camera's viewfinder, and imagine that there are nine lines running across the entirety of your image — three vertical and three horizontal — the rule of thirds states that your main focal point should be aligned with one of the linear intersections.
On looking good — You don't have to overdo it for photos. Keep your hair and makeup natural to prevent dating yourself, and check the duckface at the door. Since most people blink from the anticipation and shock of bright light and flash bulbs in their eyes, take two to three photos in a row to get used to the light. Additionally, use your flash if you're outside to prevent sun shadows on your pretty faces. Finally, shoot at eye level or above — shooting from below isn't flattering for anyone.
Keeping pets happy — Although you should clear the area of unwanted clutter, you'll want to keep your pet's favorite toy or treat handy for when it's time to snap the pic. A little coaxing goes a long way.
Have fun! — Posed images are nice, but your friends and family want to see the real you. Take plenty of images, and even consider using some funny outtakes to show your family's silly side.
Source: Flickr user Wolfgang Lonien