Photos of Sony Vaio E Series Notebooks
Sony Unwraps New Colorful Vaio E Series Notebooks
I have a sudden urge for candy. Why? Well perhaps it's because Sony announced its new Vaio E Series notebooks earlier today, which come in an array of mouth-watering colors. Stocked with Windows 7, a 2.40GHz processor, and a 500GB hard drive, this portable notebook weighs in at just under six pounds. Some of the other impressive features include a 15.5 inch (HD available) screen, edge-to-edge keyboard (so you can type freely without cramping your hands), Bluetooth, and an optional Blu-ray player and HDMI output so you can watch all your HD movies on the go or on your big screen at home.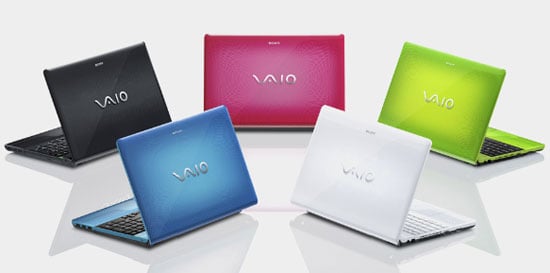 The Vaio E isn't just all brains and no beauty though. It's a looker with its customizable color combos: pick your exterior hue and customize the keyboard skin color on the inside. But if you're looking for something a little more subtle, there's matte brown, silver and gunmetal versions as well. And with a price tag of only $800 to start, the Vaio E is an affordable computing option for the geek on a budget.
Check out more images of the Vaio E Series when you
.