Photovine Google Photo Sharing App
Download of the Day: Photovine, Google's Photo-Sharing Service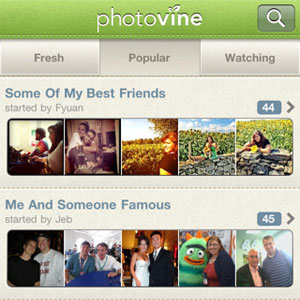 It might be argued that we don't need another photo app of any kind to add to a crowded iPhone library. But when a photo-sharing app is produced by a Google company, you have to look into the possibilities. Photovine describes itself as a way to grow photos within users' personal communities.
The app works like this: upload an image to Photovine, tag it with an open-ended caption, and then watch your friends add their own photo interpretations of the caption to the group tag. The silly and heartwarming photo results seem endless.
Watch Photovine's video on "growing" photos after the break.