Pictures of the Google Chrome Notebook Cr-48
Meet the Google Chrome Notebook!
We just got our Chrome notebook delivered to Sugar HQ, and while we're busy diving into all the goodness that a cloud-based laptop has to offer, we thought we'd let you get an early look at the notebook, and get you excited for what's to come. Check out the gallery of images below, and stay tuned for lots more coverage ahead!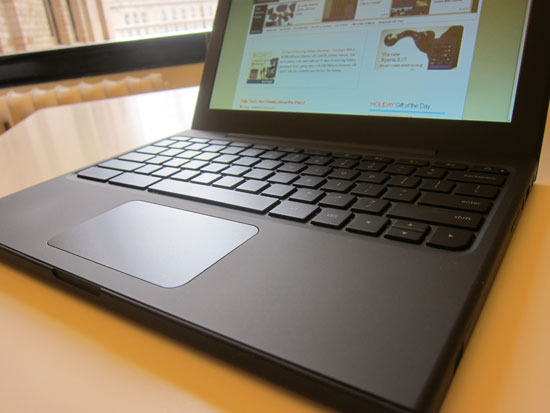 See more pics after the break.