Pictures of the HTC EVO Shift From Sprint
Walmart Outs HTC EVO Shift on Website Ahead of CES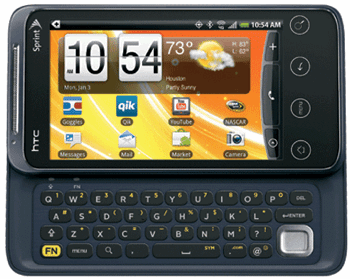 The HTC EVO 4G Shift has been revealed on Walmart's website today, confirming the phone's specs ahead of the CES announcement expected this Saturday. The phone is packing some impressive gear, including:
3.7-inch capacitive touchscreen
Full slide-out QWERTY keyboard
Running Android OS 2.2 with 4G data speeds
Up to 32GB of microSD memory
8MP camera with dual LED flash
Up to five hours of talk time and 146 hours of standby time
You're already in love with the original EVO, so adding in the full keyboard makes the Shift a text messaging dream! We should hear more about this speedy phone during this week's CES expo (where we'll be reporting live!), so stay tuned for that, along with announcements from HTC, HP, Verizon, and more!