Pigeons Learn Math in Experiments
Pigeons: Future Leaders of Tomorrow?
They know you call them winged rats and they're sick of it. So pigeons are stepping up their game, taking back their name and proving they have a level of smarts city dwellers never knew about.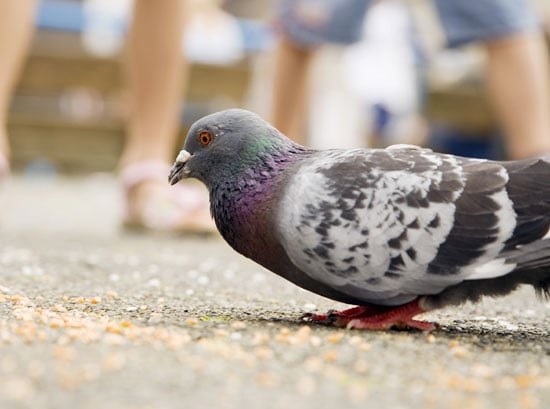 Re-creating an experiment from the 1990s that originally tested monkeys' ability to rank numbers from lowest to highest, researchers from the University of Otago, in New Zealand, discovered pigeons could be trained for the same task.
The study included a year of arithmetic training for the pigeons included using different shapes, sizes, and colors of items to learn the abstract rules of ordering groups of one, two, or three. The researchers advanced pigeon math training to include the numbers six and nine, with the birds selecting displayed screen images in the right order just as before with the lower numbers.
Bow down, pigeon naysayers, as it's only a few more years of training and studies before the urban birds move on to computer science and start crafting the next hot mobile OS.