Pillow Remote Control
Remote Control Pillow: Love It or Leave It?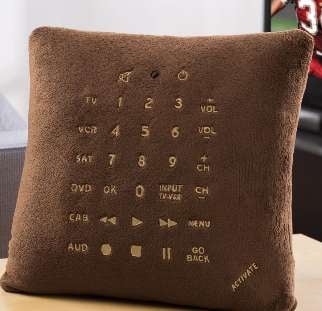 So . . . this is real. The Pillow Remote Control sells for just $30 and is a universal remote for controlling your TV and DVR. The pillow-remote hybrid takes two AA batteries and even comes with optional one- or two-year replacement plans. And the power-saving function automatically shuts off the remote function after 60 seconds to preserve battery life.
Aside from the obvious (as the product website says, "you'll never lose this remote in between the cushions. Because it IS a cushion"), what do you think about this gadget? For the couch potato/armchair quarterback, it's probably a perfect gift — just be careful where you lay your head, lest you accidentally change the channel during overtime.