Pilot Handwriting From Your Computer
Pilot Handwriting Lets You Type in Your Own Font
So you've decided to send a handwritten note to a friend. That's great! But instead of trekking it down to the stationary store and picking out some paper and a nice pen, why not just type the letter from your computer with your own handwriting? Sounds like a lot of work? Eh, not really.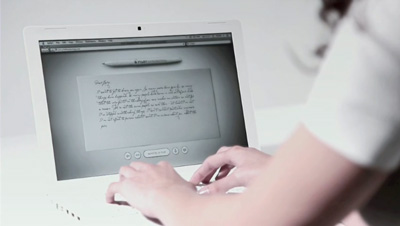 Pilot Handwriting allows you to upload your own handwriting samples to its website, then fire off "handwritten" notes to your pals via email. All you have to do is print the Pilot writing template, fill in the boxes with each letter of the alphabet, take a picture of it with your webcam, and you're off. You can even edit your handwritten letter samples to clean them up if you're out of practice with a pen and paper (guilty as charged). It may seem like a lot of work when you can just pick up a pen, but think of how much cash you'll save on stamps!
Check out a demo video of Pilot Handwriting (it's actually pretty cool) after the break.