Pinterest Android App
Pinterest Apps For (Nearly) Every Device
While Pinterest popularity (and our Pinterest addiction) has grown in force over the last several months, the primitive iPhone app has had us tethered to our desktop browser versions of the site. Get ready for more pinning with the revamped iPhone app, an iPad-optimized app and a very-requested Android app and, by the end of the week, Kindle Fire users will have a Pinterest app of their own.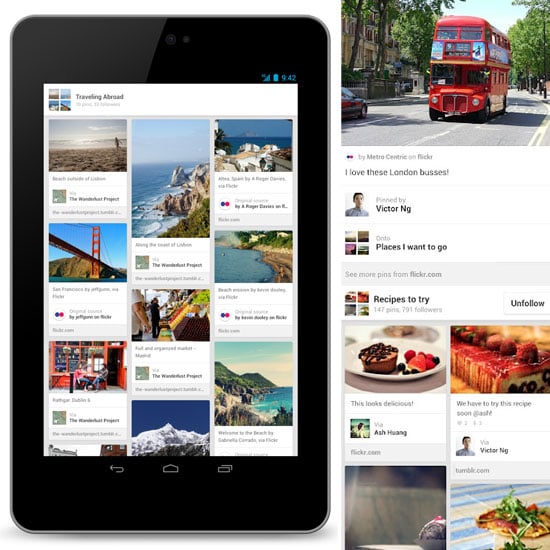 Gone is the one-image-at-a-time scroll of the previous iPhone app: now view pins in a two-column layout on smaller phone screens or in multiple columns on tablets and iPad à la the desktop version. The iPad app uses quick swipe gestures to move from a pin back to a board or to discover new pinning categories and includes an embedded browser so you won't need to toggle between apps.
Have you used the new Pinterest apps?