Pinterest For Beginners
Teach Your Mom Tech: Pinterest
If Mom floods your email on the daily with her favorite links, help her organize the chaos by introducing her to Pinterest. The virtual pinboard site lets Mom bookmark and share items she loves, but give her fair warning that this will be an addictive hobby. It's a win-win situation — Mom has a new way of sharing beautiful Internet finds, and your inbox lightens its load.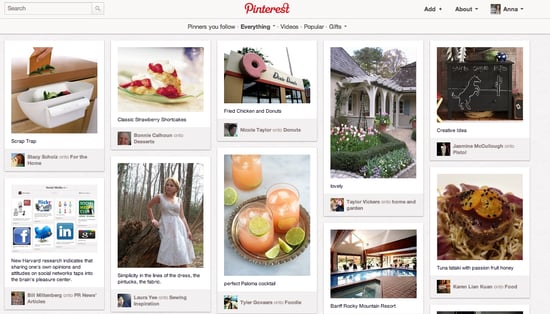 Here's how to set up Pinterest for Mom:
Set up an account: Pinterest makes it really easy to connect via Facebook or Twitter, so preferably sign Mom in with an account she already has.
Check out interest streams: Before explaining the pinning process, let Mom explore her interests to develop a better understanding of what she should pin. Architecture, Art, Design, DIY & Crafts, Food & Drink, Gardening, Home Decor, Pets, and Travel & Places are good starting places for Mom.
Repin, like, and comment: Pinterest has a very active social community, so Mom can and should engage with no limit! Show her how to hover over photos to repin or like. If something really catches her eye, then show her how to comment.
Follow awesome pinners: Visit the pages of active pinners to view and follow their board collections.
Add pins and create boards: After your mom has the hang of Pinterest, help her add new pins to her user page and organize them into boards.
Pin It browser bar: Lastly, drag the "Pin It" button to your mom's browser, and show her how she can pin anything across the web with a single click.