Pixar Behind the Scenes and Cars 2
Behind the Scenes on a Pixar Short Film
We introduced you to Pixar's Canada production facilities, now meet the studio's first animated short release, Air Mater, which is included on the Cars 2 DVD released today.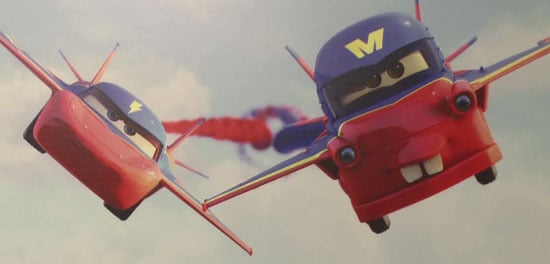 Even though a Pixar short is at most six minutes long, the production time in crafting the expert animation style that sets the studio apart from other animated films is much longer than a fan would expect. From story concept to final release, a film like Air Mater takes about one year to complete, with four to six of those months budgeted for crucial technical steps like character drafting, creating painstakingly detailed background animation, and final rendering. According to Pixar Canada's creative director Dylan Brown, each second in a film is made up of 24 single images created by hand.
Expect the studio to continue to turn out these "three bite gourmet meals" films, the quick snapshots into the lives of our favorite Toy Story and Cars characters. Check out the Air Mater trailer for the truck's first foray into the world of aviation, and think of how at 40 seconds long, this clip includes well over 900 separate images!