Pixel Icon Watch
Icon Pixel Watch: Totally Geeky or Geek Chic?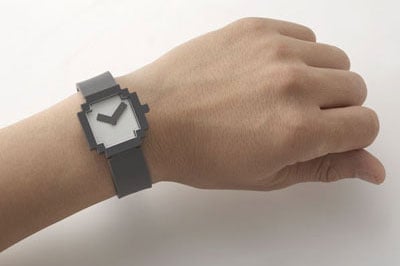 I'm a sucker for pixels, so of course I was drawn to this Icon Watch ($77) from &design. Sure, it's a little clunky to be worn on a tiny wrist, but if you're a loud and proud geek, you could totally pull it off. How awesome would it be paired with the Matthew Williamson pixel scarf?
The watch comes in a dark gray tone and a light off-white, so it could really be suited for you or your guy. Impress your mate with one for Father's Day, then wear it while out with your gals when he's not looking. I won't tell.