PixelPad Note Pad Looks Like an iPad
PixelPad: Love It or Leave It?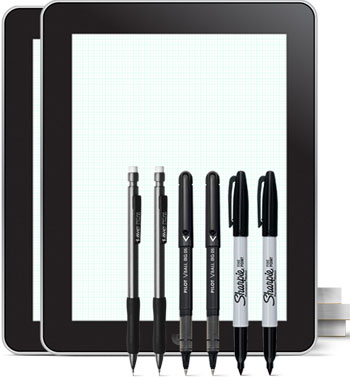 Can't spend upward of $500 on an Apple iPad, but want to fool your pals into thinking you did? Then the PixelPad ($50) may be for you. An easy-to-use device, the PixelPad is the iPad for analog lovers — it's made of paper! The PixelPad pack comes with everything you see here: two PixelPads (with 64 sheets of paper each), three paper refills, and two each of the Sharpie markers, Bic pencils, and Pilot pens. Seems like a better deal than what comes in the box of your iPad (a charger and an adapter cable), although I have a feeling using that much paper isn't really the best for Mother Earth. Then again, you don't have to charge this one.
So what do you think? Love it or leave it?