Plan Ahead Before Porting Your Number
Porting Your Number to a New Wireless Carrier? Plan Ahead!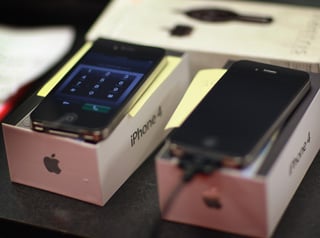 US regulations enacted in 1996 (and then further in 2003) made it mandatory for cell phone providers to allow customers to hold onto their phone numbers when moving from carrier to carrier. Thankfully, the process is relatively easy and painless, but during a recent (my first) number-porting experience I learned a very important lesson: plan ahead. Find out why after the break.
Once authorized, your old wireless company will release the number immediately, effectively rendering your previous phone useless. No phone calls, no text messages, no functionality related to a phone signal, phone number, or 3G connection. (WiFi works!) But after the number is released, it can take your new company up to a full day to fully port the number into their system. In my experience, during this process my new phone experienced limited functionality, even with its working temporary number. And if anyone tries to call you, the call won't go through and they won't be redirected to your voicemail. Same goes for text messages.
It's not a major inconvenience, but I did feel a little anxiety over potential missed calls and text messages. So, if you plan to port your number learn from my mistake!