Plant-Based Bioserie iPhone Cases
These iPhone Cases Are Made From Plants!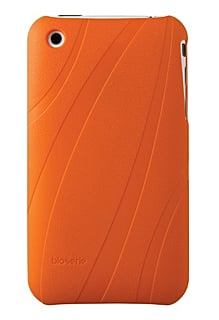 Have you ever used an iPhone case and suddenly become completely obsessed with it? That's what just happened to me with the unassuming Bioserie iPhone cover. At first look, it's no different than any other snap-on case, but after using it for two weeks, I can say with authority that it's my favorite iPhone case ever. First, the case is made from bioplastic, which is completely plant-based; even its packaging is made from eco-friendly materials that won't harm the environment after you toss them. Secondly, it's extremely lightweight but still durable and protective. And finally, the case's texture makes it easy to hold onto without a flashy design or crazy texture that looks anything but mature.
The cases are available for both iPhone 4 and iPhone 3 and 3GS for $35. You can also pick up a Bioserie case for your 5th generation iPod Nano ($30), 2nd and 3rd Generation iPod Touch ($35), and soon, the iPad.