Plants vs. Zombies Coming to the Nintendo DS
Gamers Rejoice: Plants vs. Zombies Coming to the DS!
As if getting your Plants vs. Zombies fix on your computer, iPad, and Xbox wasn't enough, a new report says that the zombie-fighting title from PopCap is headed to the Nintendo DS in January!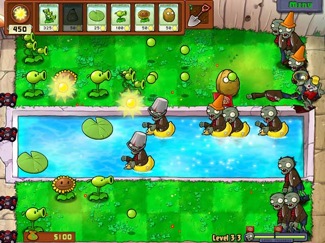 Like me, you guys are already big fans of the game and play it on your iPhone on a regular basis, so knowing that there will be one more way to battle it out with the undead makes me smile. Said to have a price tag of $20 and contain new and exclusive levels and content, it seems like a fair amount to shell out for an incredibly addicting, portable game that will get more play than my old Girl Talk board game ever could.