PlayStation Move Controller
PlayStation Move Launches on Sunday: You Buyin'?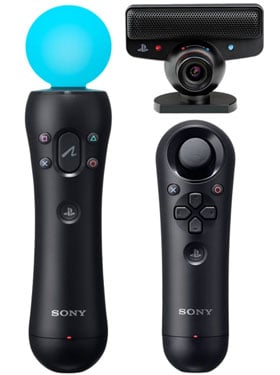 Sony announced earlier today that the PlayStation Move controller system will finally be made available to the masses this Sunday, Sept. 19, but you can actually purchase it now on Amazon in a starter bundle for $99.
The controller, which was first announced back in March, is used much like the Wii controllers, but with the addition of a camera to track your movements. In order to get the most from your PlayStation experience, you're going to want the Move Controller ($50), the PlayStation Eye camera ($40), and the Navigation Controller ($30), which is optional, but can really bump up your gameplay if you do happen to splurge.
With the Xbox Kinect hogging the limelight this Summer, it's nice to see the Move make it to the shelves for PlayStation 3 owners out there. So tell me gamers — are you buyin' the PlayStation Move controller system?