PlayStation Phone Xperia Play
The PlayStation Phone: Love It or Leave It?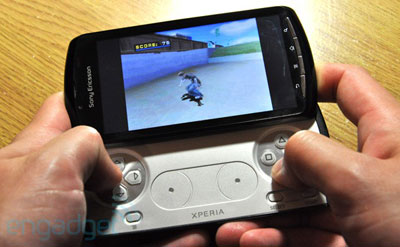 If you thought the PSP couldn't get any smaller after the introduction of the PSP Go, you have been mistaken. Called the Sony Ericsson Xperia Play (also fondly dubbed the PlayStation Phone), this handset lets you play some of your favorite PlayStation games and make calls to your fellow game lovers. Want to know what's inside? Find out, and tell us what you think about it, after the break.
According to the Xperia is operational, it shouldn't be too long before we see an announcement. I love taking games on the go, but personally, I'm a little underwhelmed and find the Xperia as unappealing as the PSP Go before it. What do you guys think?