Polaroid Releasing Video Game Peripherals and Accessories
Polaroid Creating Video Game Controllers, Accessories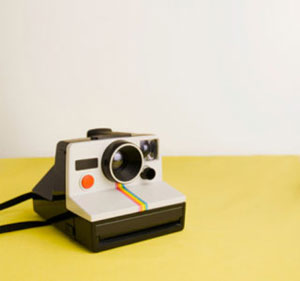 Now that Polaroid is back in action — and with Lady Gaga at the creative helm — it isn't wasting any time branching out into new markets. According to a report, Polaroid will be creating a line of video game peripherals and accessories, like Wii sensor bars, docks for the Nintendo DS, wireless controllers, and microphone headsets, which will begin rolling out in the UK next month. I'm excited for the Polaroid invasion, but I'm wondering how these accessories will translate the true Polaroid feel. I have a few ideas, and some thoughts about what I'd like to see. Find out what they are after the break.


A Gaga-inspired mic — Since one of the proposed accessories is a microphone handset, why not model it after the creative directors' own?

A console camera modeled after a Polaroid instant — Whether you have a PS3 or an Xbox 360, you wouldn't pass up the chance to rock a Polaroid-style console camera, would you?
Instant film DS dock — I wouldn't mind docking my DS in a Polaroid 600 film cartridge. Just sayin'.
Lightning bolt wireless controller — Wu-Tang has their signature "W" controller, and I think Lady Gaga's famous lightning bolt face painting would lend itself to be a fine shape for a controller, if I do say so myself.
A sick music game and controllers — I never got into Wii Music. Why? Well, 'cause it's kinda boring. If Lady Gaga could inspire anything, her performance and rock skills would serve as a springboard to create some sort of musical game that uses popular music and hot controllers that truly stand up to Gaga's high design standards.