Polaroid Z340 Instant Digital Camera
Polaroid's Z340 Instant Camera Comes With a Digital Twist
The success of The Impossible Project has shown that demand for the nostalgia of capturing memories via instant photography is strong. Years ago we mourned Polaroid's decision to stop producing instant film and cameras, but today's announcement that the Z340 Instant Digital Camera is finally available promises to breathe new digital life into one of our favorite mediums.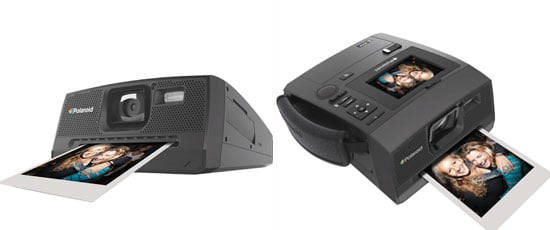 Polaroid's Z340 Instant Digital Camera ($300) integrates a 14MP digital camera with a ZINK-enabled printer directly in one gadget. The printer uses classic Polaroid-size three-inch by four-inch paper with ZINK's ink-free technology, which embeds the paper with cyan, yellow, and magenta dye crystals. The paper looks like normal white photo paper before printing, but the heat of the camera causes the crystals to activate and print the captured image. Within the camera itself you can choose to print using the basic Polaroid border or download additional photo borders.
The digital aspects of the Z340 include the 2.7-inch LCD screen and the auto saving of photos to the included SD card. Settings can be configured to automatically print each image as it's taken, or store pictures in the camera and wait to print until just the right frame is captured. Use the LCD screen for in-camera editing and cropping before storing or printing photos. Thirty sheet refills of the ZINK three-inch by four-inch paper are $20, a relative bargain considering old Polaroid film packs cost the same for much fewer prints.