Porsche BlackBerry Pictures
Porsche BlackBerry: Love It or Leave It?
This week RIM announced their latest phone, the Porsche Design P'9981 BlackBerry, an unexpected partnership with the luxury carmaker. Accompanying the phone's $2,000 price tag is a stainless steel frame, hand-wrapped leather back, and touch display. A new Porsche user interface, the Wikitude World Browser augmented reality app, built-in NFC support, and an exclusive PIN that identifies the BBM user as a P'9981 owner make up the inside mechanics of the device to entice luxury gadget enthusiasts.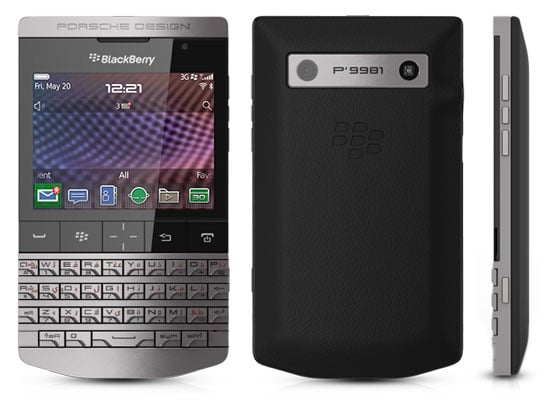 Though it's expected to be available later this year, no specific launch date has been announced or details on which wireless carriers will offer the Porsche BlackBerry. Will you be lining up to get the newest BlackBerry?