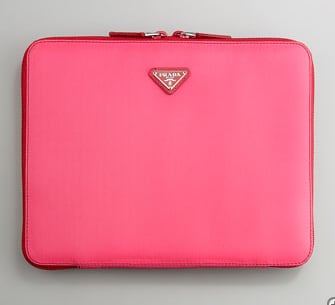 This iPad case from luxe manufacturer Prada is a simple, standard nylon case. It closes with a zipper and is lined with a soft, signature jacquard lining. The outside features Prada's triangle logo, and the case is available in cheerful red and pink hues. Since it's Prada, it's a little more spendy than a no-name nylon case. Can you guess how much it costs?
Guess the Price Tag!
How much does this Prada iPad case cost?