Predict Oscar Winners With the Vanity Fair iPhone App
Predict Oscar Winners With the Help of Vanity Fair's App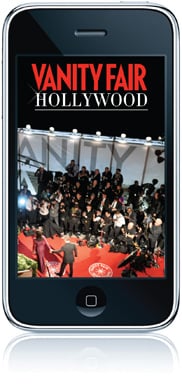 You've heard about their famous Oscar Party, and now Vanity Fair is going mobile with its Hollywood iPhone App, designed to help your chances in this year's Oscar pool. The free app organizes your picks in all categories, from "Best Picture" to "Best Director." You can create voting pools with groups of friends who have the app. The app also gives background information on all nominees so you can make the best-informed choice and offers easy access to online news about the Oscars and nominees.
If you don't have an iPhone, you can still play along with the Hollywood Facebook App, available on vf.com.
Can't get enough Oscar coverage? Be sure to check out Buzz's Oscar Ballot for a chance to win an amazing prize package.