Preorder the iPhone 5C
iPhone 5C: To Preorder or Not to Preorder?
The colorful cousin to the iPhone 5S, the iPhone 5C starts taking preorders today. With delivery beginning on Sept. 20, the iPhone 5C 16GB is $99 under a two-year contract with wireless providers AT&T, Sprint, and Verizon, and the 32GB is $199 with those same carriers. Walmart is offering the 16GB model at a $20 discount, for a total of $79 on a two-year contract, with preorders going online Friday as well.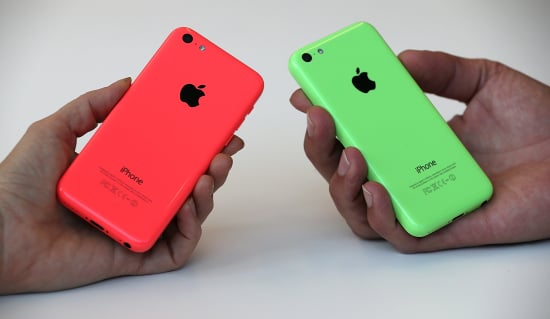 With Apple bidding farewell to the iPhone 5, the 5C is like getting a vibrantly tricked out 5, so is it worth the trouble of an upgrade? For those still using an iPhone 4, 4S, or, dare we even say, 3G, the iPhone 5-grade features of the 5C will be a noticeable improvement with the Retina display, 8MP main camera, and HD FaceTime camera.
But for those who made the jump to 5 one year ago, unless a polycarbonate green iPhone is what you've been waiting for, the need to upgrade is minimal. With iOS 7 launching Sept.18, the new Apple mobile operating system experience will be all yours with a simple software update.