President Obama's iPad
Barack Obama's New Tech Toy: An iPad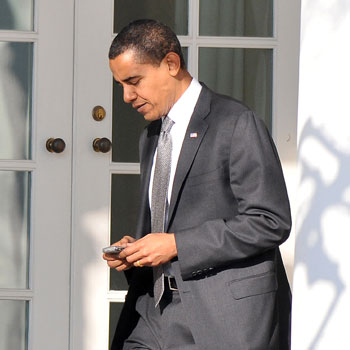 Don't let the headline fool you — our gadget-loving president, Barack Obama, hasn't tossed his beloved BlackBerry aside for Apple products, but he is dabbling in iOS.
In a recent interview, the POTUS admitted that he was still (literally) attached at the hip with his BlackBerry, but he's also got his own iPad. It's not clear if the president was able to score a sold-out iPad 2 or if he's rocking a first-gen tablet, but he did say that he's able to tether it to his BlackBerry. Maybe Steve Jobs gave him a new one during their recent meet and greet in Silicon Valley?
Either way, the president is fully operational with a BlackBerry, an iPad, and his own computer.