Prince Harry Comic Book
Prince Harry Is a Comic Book Star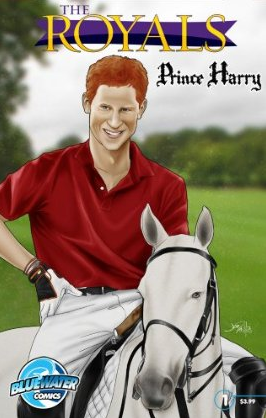 Save the date, comic and royal fans (the two aren't mutually exclusive, right?), because on Aug. 24, Prince Harry will make his comic book debut in The Royals: Prince Harry.
Jumping on the recent wave of public interest in the younger royal brother, Bluewater Productions will publish a standard 32-page comic book for $4 and a more extensive $8 graphic novel detailing the prince's history. Both editions will look at Prince Harry's early life, and then follow him through his notorious party days and current military service. We're guessing there will be plenty of portraits of the luxurious life of a royal as well.
Would you read the Prince Harry comic book?