Project Runway Designers Using HP's Touchsmart tm2 For Season Seven
HP's Touchsmart tm2 Making Its (Project) Runway Debut
Remember that hot little HP Touchsmart tm2 tablet PC I told you about last week? Not only is it nice to look at, but it's also about to take on a supporting role in Lifetime's new season of Project Runway. Normally the designers are clutching to their notebooks and paper sketches for ideas and inspiration, but with the help of HP's Touchsmart swiveling screen, the new batch of recruits can easily alter their designs on the fly, and add a new layer of sophistication by transforming the notebook into a portable and powerful digital sketchpad.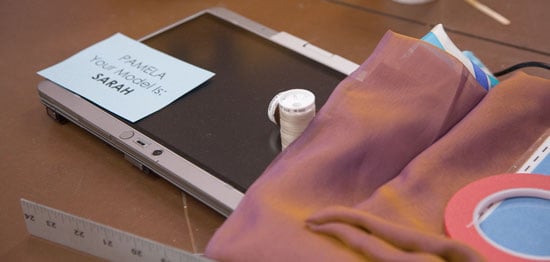 The winner of Project Runway is getting a pretty sweet package from HP ($50,000 to start their own line), but just because you didn't make it to the top 16 this season doesn't mean you're left out. Find out how you can win your own HP notebook and check out a video of the designers using the HP Touchsmart when you
.
If you can correctly predict the top three contestants of season seven, you have a chance to win a sleek new HP Envy 15. Just log in to the Project Runway HP portal starting tomorrow for a chance to take home your own notebook. I'm excited to see how the beautiful tm2 performs on the job, and what the designers come up with this season!
Photos courtesy of HP/Flickr user HP_PC