Pros and Cons of Apple's New MacBook Pro 2012
4 Reasons to Pass on the Retina MacBook Pro
Whenever a new Apple product is announced, you can bet we're eager to get the latest and greatest the tech innovator has to offer. But is the new Retina Display MacBook Pro worth shelling out over $2,000 when your current laptop works just fine (or well enough)? We looked at the reasoning for purchasing the notebook, but let's look at the reasoning for passing on Apple's "most beautiful computer ever." Keep reading for four reasons to skip the Retina MacBook Pro.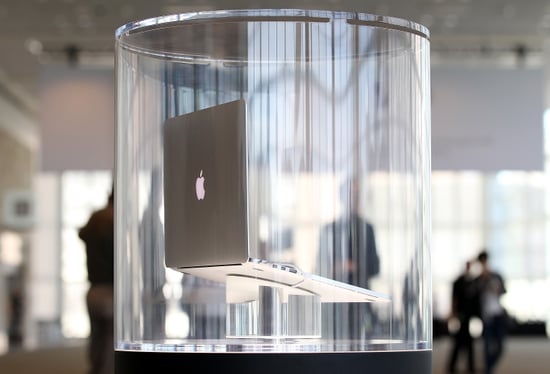 You're just fine with 1280 resolution, thank you very much. Not buying the hype over the Retina display? It sure does look pretty, but the 1280x800 and 1440x900 resolution of the non-Retina MacBook Pros will still have you watching TV shows in astounding clarity and editing photos worthy of their place on the wall of your home's art gallery.
You live outside the cloud. Seems like Apple didn't mention anything about optical drive writing speeds and rewritable DVD capabilities, that's because this notebook bids adieu to the standard optical drive. Following suit with the MacBook Air specs, the top-of-the-line Pro is all about the Flash storage and cloud. If you still love watching DVDs at home or sharing files via disc, then the Pro is not for you, as Apple continues the push toward app-based entertainment.
You updated your computer within the last two years. It's hard to know when is the right time to make a big tech update like a computer purchase. However, if you bought any recent generation MacBook Pro, then you'll be just fine biding your time and saving some dough. After all, the software updates of OS X Mountain Lion will be available in July for a scant $20.
You're on a budget. An Apple computer has always been a bigger purchase money-wise than its PC competitors, and the $2,199 and $2,799 pricing of the MacBook Pro isn't the most budget-friendly option. If HD and megamemory powers aren't high on your list of needs, then this is one unveil you can skip.
Still on the fence? Check out our reasons to purchase the Retina MacBook Pro.