Pros and Cons of the New iPad 2012
5 Reasons to Skip the New iPad
Should I buy a new iPad? That's the question on everyone's mind after Apple announced the new iPad today in San Francisco. We've already touched on four reasons to splurge on the new iPad, but what if you're on the fence? Here, five reasons why you might want to skip the new iPad altogether.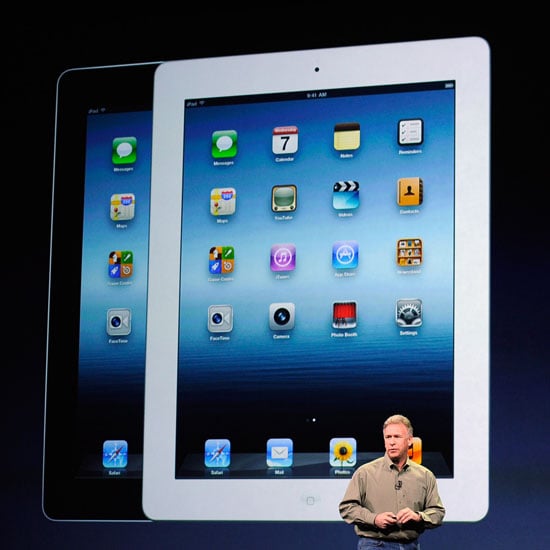 You don't consume a lot of media — The biggest upgrade to the new iPad is its Retina display. With a 2048 x 1536 screen resolution and 246 pixels per inch, this iPad is a stunner. As Apple puts it, it's "resolutionary." But if you aren't into watching movies, checking out photos, videos, catalogs, and magazines on a tablet, the new iPad might not impress you enough for a purchase.
You've tried tablets, but prefer your laptop — If you've tried using a tablet before but always find yourself picking up your laptop to work, you can probably skip the new iPad and all other tablets for that matter. Some folks just aren't "tablet people," and find them harder to navigate, use, and work on. If that's the case for you, just skip it.
You never use your iPad camera — The new iPad comes with a 5MP rear-facing iSight camera that is capable of shooting 1080p video with some cool footage stabilization features that kick shaky vids to the curb. Unfortunately, the forward-facing camera is still VGA-quality. How many times have you actually shot some video (or took photos for that matter) with your iPad camera? If you can't recall the last time you fired up your iPad's cam, this feature might not be worth your dollars.
You don't have a ton of cash to spend — On a budget? The new iPad starts at $499, which is competitively priced based on its competition, but isn't a price tag to scoff at. If you really want to dip your toes into the tablet scene, consider picking up an iPad 2, which just got a price reduction to $399 for WiFi-only, and $529 for WiFi + 3G.
You already have an iPad 2 — While the upgrades to the new iPad are impressive, they may not be worth your cash if you already have, and love, an iPad 2. Sure, better screen resolution would be nice, but it's not a deal breaker. 4G LTE speeds would be a great addition, but your 3G is working just fine for you. I'd say, if you're totally happy with your iPad 2, stick with it for now. And if you just have to buy it (even though you don't need it), sell your iPad 2 on Ebay and put that cash towards an upgrade.
Will you be buying the new iPad? Check out four reasons why you might want to splurge.