Pros and Cons of the Nokia Lumia 900
Yesterday we talked about all the reasons you'll love the Nokia Lumia 900, but the phone itself does have a few drawbacks. Debating on whether or not to pick one up for yourself? Here, four reasons why you might want to skip it and a recap of the five reasons you'll want to buy it.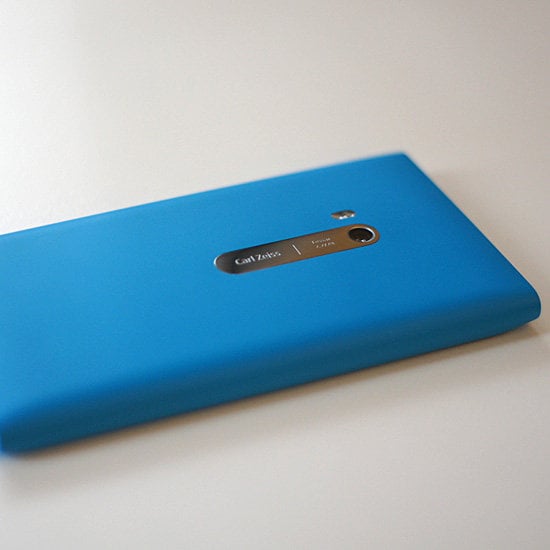 The apps (or lack thereof) — The Windows Marketplace is buzzing with apps, but your favorites, like Spotify and Instagram, either don't work or are not available. Your basic social networks are ready and waiting, though, so at least you can keep up with your inner and extended circles.
Screen resolution — The 4.3-inch AMOLED screen is big and bright, but only comes with 800 x 480 resolution, which isn't as powerful as other screens on the market. For comparison, the iPhone 4S comes with a 3.5-inch 960 x 640 resolution screen, and while this may not make that much of a difference to you, you might notice a difference while viewing videos and photos.
Photo quality — While the photos that I've taken on the Lumia 900 haven't been that bad, they could be better. Considering the phone comes stocked with an 8MP camera with a Carl Zeiss sensor, you expect a little more than you get. The images do seem a bit washed out, and compared to other Android and Apple devices, it's just not consistently up to snuff.
AT&T-only — Sure, AT&T's 4G LTE network is fast, but if you are a customer elsewhere, you won't get much of a choice on whether or not to pick up this phone. The Nokia Lumia 900 is exclusive to AT&T for now.
To catch up on all the pros, just keep reading.
Speed — The Nokia Lumia 900 comes with 4G LTE speeds, thanks to AT&T, and after pitting my 3G devices against the Lumia, there is a noticeable difference. Connections were all great on the data and voice fronts. This will vary by location, but it's a nice bump when you need it.
Camera — The 8MP Carl Zeiss camera stocked on the Lumia 900 rivals that of the iPhone in terms of specs, and while the dual LED flash helps in low-light situations, it does wash out the photos (as would be the case for most mobile cameras). I did notice that the video chatting on the forward-facing 1MP is clearer than most devices.
Size, weight, and battery life — I knew the 4.3-inch AMOLED display would be big, but I didn't realize how much screen real estate I would actually get. The Lumia 900's screen dwarfs that of the iPhone 4S, but the size of the phone still seems manageable. It is a tad heavier than the iPhone, but the good news is, with the edges fully protected in its polycarbonate plastic body, you won't be as paranoid about dropping the phone as you are with the iPhone.
And of course, powering that big screen will use up some battery life. I didn't experience any unnecessary battery drain, with the Lumia powering through a full day of use.
The design and color — Honestly, I thought the cyan blue would end up looking cheap on the finished product, but I have to say, the matte finish paired with the bright hue looks amazing. And since the body of the phone is made from materials of the same color, you won't notice any scratches. Brilliant!
Price — You can't beat the price on the Lumia 900 — free to new AT&T customers, $49 for current customers renewing their contract at Walmart, and $100 if you don't qualify for any other deals. It's an amazing price tag for a very attractive device, and one that I, myself, may not be able to resist.