Pros and Cons of the iPad Mini 2012
4 Reasons to Pass on the iPad Mini
With 100 million units of iPads sold to date, Apple's tablet offerings are dominating the mobile market. But don't tout the new iPad mini as an Android killer just yet. Here are four drawbacks to consider before preordering Apple's paperback-sized tablet.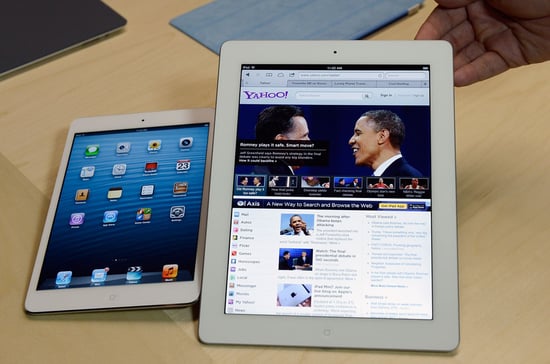 It's out of your price range — At $329, the WiFi-only 16GB iPad mini is almost $100 more than the next most expensive competitor, the Nexus 7 at $248. The iPad mini is the only tablet in its class with a rear-facing camera, but if you'll be using your device primarily for reading and watching, then there are certainly cheaper options on the market.
You already own an iPhone and an iPad — How many screens is too much? It might just be three. Between the iPad and iPhone, there isn't anything new the iPad mini can do for you.
The truth is, it's not that mini — Sure, Apple touts the ability to hold the iPad mini in one hand, but it takes a pretty big hand to do so comfortably. It's thin and it weighs about as much as a piece of paper, but the 5.3-inch width isn't as conducive to holding as one would think.
There are better screens — The 1024 x 768 display is the lowest resolution as compared to other tablets. It has the same resolution as the iPad 2, but with a slightly higher pixel density of 163 pixels per inch (ppi). However, the Nook HD boasts 243 ppi on a 1440 x 900 display, and at a much cheaper price of $229 for a 16 GB WiFi-only model, too.

Undecided on the iPad mini? Check out our reasons why you should pick up Apple's new tablet.