Pros and Cons of the iPad Mini
4 Reasons to Buy the iPad Mini
While just about every tech manufacturer debuted a new tablet in the last year, you waited hoping the rumors of the iPad mini would one day come true. Now that the iPad mini has arrived, the big moment is here: should you buy the iPad mini? Weigh your options with these four reasons why Apple's new tablet is worth your purchase.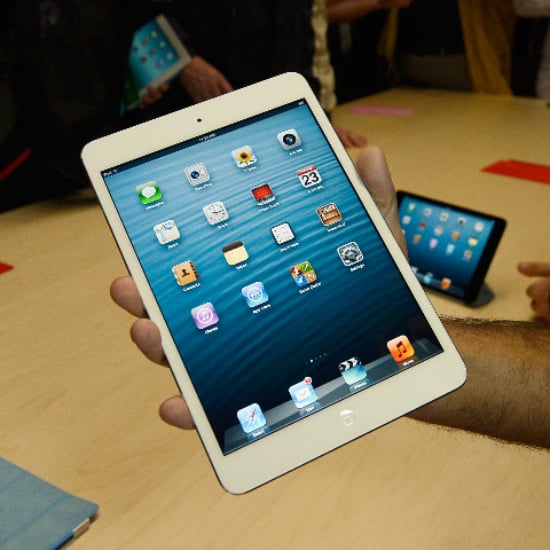 You carry a lot of weight on your shoulders — As gorgeous as movies and media look on the full-sized iPad, the nearly 1.5-pound device isn't always a practical addition to your backpack or suitcase. Yes, the time has come where the once "so small!" iPad isn't small enough. Weighing almost a pound less than its grown-up sibling, the .68-pound iPad mini won't be causing any back cricks after a day spent toting it from home to class to work.
You're an avid photographer — There's one thing leading tablets in the 7-inch device category don't have: a back-facing camera. With a 5MP camera, the iPad mini ensures you never have to sacrifice a Kodak moment with a lo-fi front-facing camera.
You're an iCloud surfer — The joy of iCloud is its seamless synching of notes, new app downloads, iTunes purchases — basically, everything across your Apple products, without a second thought from you, the user. If a 7-inch tablet is what you're in the market for and you're already acquainted with Apple's iOS either through an iPod, iPhone, or computer, the iPad mini can bring a whole lot of convenience to your gadget family.
You read a lot of books — Like to cozy up on the couch with a good book on the weekends? Unlike the bigger iPad, the 7.9-inch by 5.3-inch size of the mini makes the device the perfect Apple book companion. While the 9.5-inch screen of the Retina iPad can be clunky in the middle of a page-turner (ahem, I've definitely banged my head on the iPad while laying down reading), the petite mini will get you settled for a Winter of easy reads.

Do you plan on purchasing the iPad mini when it goes up for presale on Oct. 26? If you're still undecided, check out our reasons to skip the mini.