Publisher Sells Cheaper, Shortened Versions of eBooks
Miniature Books For the Kindle: Love It or Leave It?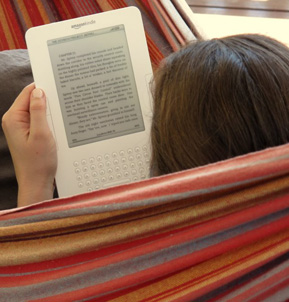 In what seems like a testament to our ever-shortening attention spans, one company is offering downsized versions of books for the Nook and Kindle. Instead of a full version, the books are between 1,000 and 2,000 words and cost about $2 each, kind of like a digital version of Cliff's Notes. Currently, the only titles being sold this way are business books geared toward professionals who may not have time (or the desire) to read the full version of a book.
But it raises an interesting point; what if more publishers sold shortened summaries or even partial books for a reduced price? While this model wouldn't work well for fiction or other books with plot development throughout, it could be a good model for reference books or college textbooks. It's reminiscent of the iTunes sales model; instead of buying the full album, buy a few songs; instead of a full book, buy only the chapters you need. What do you think?
Source: Flickr User TheCreativePenn