Quiz on Features of the Motorola Xoom and 10-inch Samsung Galaxy Tab
Which 10-Inch Tablet Wins?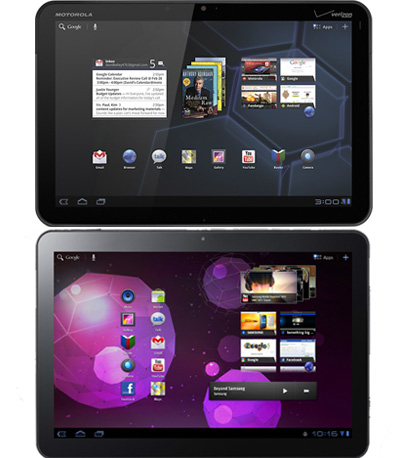 The Motorola Xoom is finally available to the masses tomorrow — although it looks like it'll have a short time in the spotlight before the iPad 2 competes for attention. In any case, the Xoom is not the only new Android-powered 10.1-inch tablet in town. Earlier this month, Samsung unveiled a larger version of its popular seven-inch Galaxy Tab, but the details of the upcoming release date as well as pricing have yet to be announced. So if you're not an Apple fan, should you shell out $800 for a 3G/4G Xoom now or wait for the forthcoming Galaxy Tab? Take this quiz to see if you know the major differences between the two tablets!
Which 10-Inch Tablet Wins?
Which tablet weighs less?