R2D2 Bathing Suit
R2D2 Bathing Suit: Totally Geeky or Geek Chic?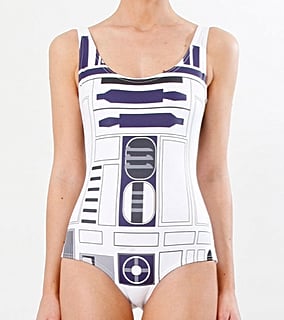 Star Wars fans may have found the new R2D2 Droid 2 to be pretty sexy, but I'm curious to see what they think of this number. The R2D2 bathing suit retails for $85 and features all of the detailing of your favorite droid.
The bathing suit hails from Australia, and at $85 is certainly for the Star Wars superfan. However, I don't think you'll catch me in this suit anytime soon. What do you think?