RIM iPad Competitor Called the BlackPad
RIM Launching iPad Competitor This November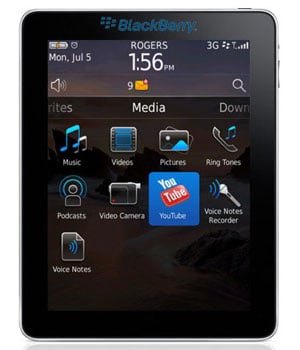 The iPad is a bestseller, but that's not preventing RIM from releasing its own "iPad killah" this November called the BlackPad (yes, the BlackPad).
This tablet will be checking in with similar specs as the iPad — like a 9.7-inch screen alongside WiFi and Bluetooth technology — but will feature some additional goodies that the iPad is lacking.
Find out what those are, along with rumored pricing info, after the break.
RIM plans on packing both a front- and rear-facing camera on the BlackPad for video conferencing capabilities. Additionally, the BlackPad will be closely integrated with BlackBerry handsets and will hopefully have access to the BlackBerry App World so users can load up on apps as they do on their smartphones. The BlackPad will also be priced to compete with Apple's iPad — an unnamed source says the entry-level version will set you back $499.