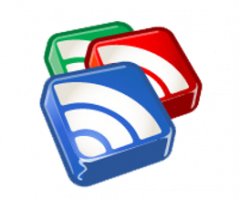 For day-to-day blog reading, I'm usually a Google Reader girl, but I'm also known to use Bloglines for my RSS feed. Now, sadly, Bloglines will discontinue service starting Oct. 1. Bloglines, which is operated by Ask.com, will be shut down partially because of social networking and other aggregation sites, according to a company blog post.
I've already shared reasons why you should use an RSS reader, but apparently their popularity is declining. Find out why, and share your thoughts after the break.
Apparently, the popularity of sharing articles via Facebook and Twitter, as well as sites with their own Facebook and Twitter accounts are taking eyes away from RSS feeds and onto social networks. Coupled with the popularity of aggregators like Digg and Reddit, the RSS reader is struggling, according to the post.
I know I couldn't get along without my RSS reader, and am bummed to hear the Bloglines news. What about you? Do you still use an RSS reader to organize your favorite blogs?