Radio App
TuneIn: A Powerful Radio App for Avid Listeners
When we say Internet radio, the first thing that comes to mind is probably Pandora, or maybe even 8tracks. But today, we're talking about radio — real radio, with stations run by live DJs and broadcasted using crazy tall towers and antennas, that just . . . happens to be on the Internet. TuneIn (free) gives listeners access to all that publicly available audio goodness via iPhone, Android, Windows Phone, and most recently, Windows 8 devices.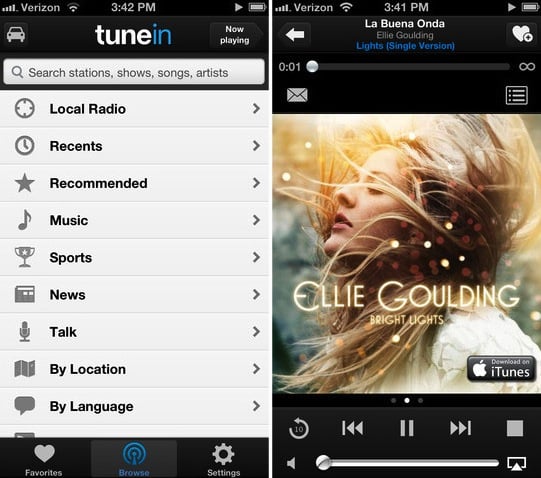 TuneIn isn't your grandmother's dial-in radio — the app has a search function that finds stations playing the song, artist, or sports game of your choice right then and there. With over 70,000 stations and two million on-demand programs, nearly every music, sports, and news program from around the world is listed on the app. Add stations, songs, and shows to Favorites for quick access to your most loved programming. Then set an alarm to wake up to those stations, or a timer to fall asleep to your favorite stream.
For hardcore listeners, TuneIn Radio Pro ($1) is well worth the upgrade. The paid version of the app works like a DVR for radio. Record any station as you listen or set timed recordings for your favorite programs.
Let us know what you think about TuneIn Radio and, as always, happy listening.