Ralph Lauren Solar Backpack
Ralph Lauren Solar Backpack: Love It or Leave It?
The Internet is all aflutter over Ralph Lauren's new RLX Solar Panel Backpack ($795). I've seen this baby grace a number of websites over the weekend, and all seem to have the same sentiment: it's an overpriced yet stylish way to charge your gadgets on the go.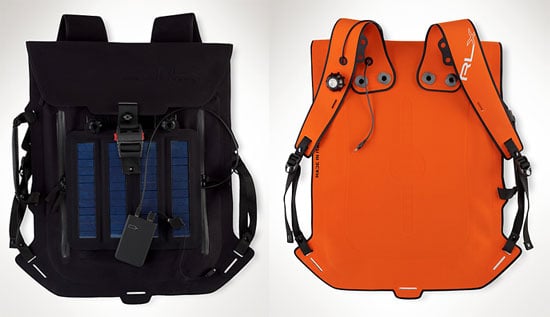 While I wouldn't necessarily describe this backpack as "stylish" (it looks like a laser-tag vest!), I suppose if you were a dude with a lot of gear (obviously, it's a men's bag), it would be a nice accessory. What do you think about this bag ladies and gents — love it or leave it?