Random Acts of Kindness Online
Give Pizza, Spread Holiday Cheer: New Ways to Give Back Online
We dare you: make someone's day just by sending them a pizza! This time of year is all about spreading cheer, and if you want to get in on the spirit of giving, just turn to the Internet for fun, creative ways to share the wealth.
From a pizza-giving subReddit to a shop-till-you-drop-for-a-cause online store, we've rounded up some fresh 21st century ideas to lend a helping hand for the holidays.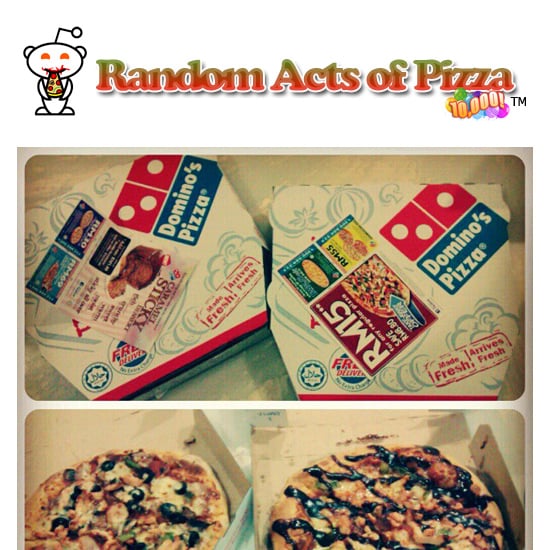 Reddit's Random Acts of Pizza — This Reddit sub-community, as its name suggests, is all about random pizza giving. Redditers post an offer to give pizza or a request to receive pizza, and there are tons of reasons, ranging from touching to plain bizarre, why people are crazy about pie.

There's this Pennsylvania dad who's left home alone with his daughter and is short on funds. And then there's this person offering a pie to the commenter with the best joke. There are no rules, just requests and offers, and it's a pretty amazing example of a bunch of humans getting together to help each other out in any way they can. The assistance subReddit works in the same way, but posters can ask for things besides pizza, like superhero capes for the students of Sandy Hook Elementary.
More amazing 21st century ways to give after the break.