Razer Gaming Mechanical Keyboard
Geek Out: Would You Pay $130 For This Keyboard?
There are some gadgets that have a justifiably high price, and there are some that, well, don't. Here's an example of one I'm torn over: Razer's Black Widow Gaming Keyboard, a mechanical keyboard that took three years to develop and comes in two models, an $80 standard mechanical keyboard, and a $130 Ultimate Version.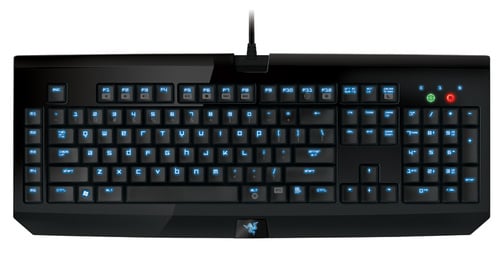 Find out more details about each and share your thoughts after the break.
A mechanical keyboard differs from a traditional keyboard in more than just price. A mechanical keyboard uses different technology to register key presses; each key has its own switch to register a keystroke, requiring less distance and pressure to register a single keystroke — and making typing a whole lot faster. The Black Widow keyboard was designed for exceptionally fast keystroke ability during gaming. The keys are backlit, and there is an additional headphone jack and USB port and the ability to switch between 10 profiles. Impressive, but still pricey . . . would you pay $130 for a keyboard?