Readers' Choice For Favorite Geeky TV Shows
Best of 2010: Favorite Geeky TV Show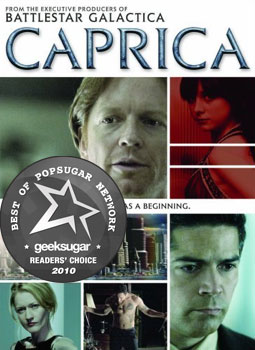 We rounded up the shows that made us geek out in 2010, and it became quite the heated battle between Caprica and Supernatural. But in the end, the show that was killed off too soon took home top billing as your favorite of the year.
It may not come as a surprise that the spin-off from one of the best sci-fi shows of the decade, Battlestar Galactica, came out the winner, but unfortunately (or fortunately?) for us the final episodes will be aired next week on SyFy, so we can at least get some closure. So say we all.
Longing for days gone by? Catch up on everything 2010 with the rest of our Best of 2010 coverage!